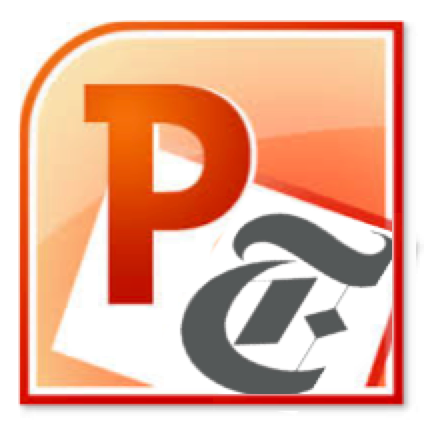 Click here for up-to-the-minute New York Times top stories …in PowerPoint!
As powerful and ubiquitous as the mobile/web has become, PowerPoint is still the platform for business analysis today. Interactivity and rapid collaboration are awesome, but business findings are presented in slides, to be presented, distilled and synthesized, as insights crystallize into decisions.
So we're pushing the boundaries of PowerPoint on the web, making it easy to export data as slides with native charts and tables. Using your company's template. And even to instantly update the charts and tables (leaving your text untouched) as new respondents come in.
Which got us to wondering, if all other business results must be presented in PowerPoint why don't executives ask to see the New York Times in a slide deck? Maybe just no one ever thought it was possible!
So for fun we combined the NYTimes Top News API to test our shiny new library to generate PowerPoint with native charts, images, tables, real time data and user-defined templates.
More to the point, Protobi can export your entire survey… be it in Survey Monkey, TypeForm, Qualtrics and Confirmit Surveys seamlessly to native PowerPoint charts and tables.